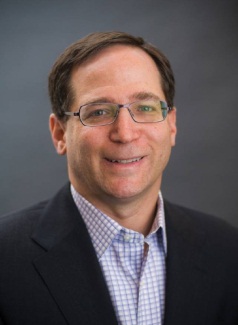 Jonathan Lavine is a successful business executive, dedicated philanthropist, and engaged civic leader.
Mr. Lavine is the Co-Managing Partner of Bain Capital. He runs the firms debt investment group, Bain Capital Credit, formerly known as Sankaty Advisors. Bain Capital Credit, an affiliate of Bain Capital, is one of the leading global credit and distressed debt managers. The firm has over 230 employees with offices in Boston, New York, Chicago, London, Dublin, Luxembourg, and Hong Kong. Bain Capital Credit has approximately $30 billion of assets under management. He is also a member of the ownership group and a director of the Boston Celtics.
Mr. Lavine believes strongly in giving back to his community. Together with his wife Jeannie, he has helped create, grow and sustain numerous organizations focused on improving the lives of children and families around the world in the spirit of the Jewish tradition of "Tikun Olam—repairing the world." In 2007, he and his wife formed the Crimson Lion Foundation, which along with direct contributions from the Lavines provides financial support to numerous community-based organizations including City Year, Best Buddies, Cradles to Crayons, uAspire, LIFT Communities, USO, Service Nation and Opportunity Nation. The Lavines proudly support a number of Jewish organizations including ADL, Combined Jewish Philanthropies of Boston, Brandeis University, Hebrew Union College and American Jewish World Service.
Mr. Lavine serves as Chair of City Year's National Board of Trustees and on the boards of Children's Hospital Trust, Dana-Farber Cancer Institute, Be the Change, Horizons for Homeless Children and Stand for Children. He is a Trustee of Columbia University and formerly Chair of the Columbia College Board of Visitors. He and Jeannie recently endowed the Lavine Family Humanitarian Studies Initiative at the Harvard School of Public Health, which supports the training and education of humanitarian leaders.
Mr. Lavine graduated from Columbia College, Phi Beta Kappa and Magna Cum Laude, and holds an M.B.A with Distinction from Harvard Business School. He is a recipient of Columbia's John Jay Award for professional achievement. In 2015, he was recognized as a Champion of National Service at the Friends of National Service Awards. Mr. Lavine resides in Lexington, Massachusetts with his wife Jeannie. They have two children.
Read more about Lavine's partnership with ADL:
ADL Commemorates its Centennial by Honoring Bain Capital Executive
ADL Centennial Dinner in Boston Sets New Record