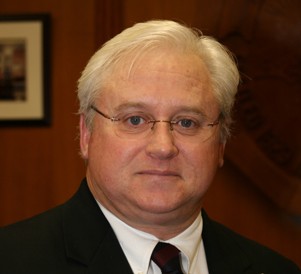 BUY TICKETS
This year ADL New England will be honoring Essex County District Attorney Jonathan Blodgett with the North Shore Leadership Award.
Essex District Attorney Jonathan W. Blodgett was re-elected to his third term in November of 2010. Since he first took office in January of 2003, District Attorney Blodgett has been a leader in confronting a range of issues including the heroin and OxyContin epidemic, bullying, domestic violence, underage drinking, and gun violence, both through prosecution and partnerships with schools, police, and community leaders.
District Attorney Blodgett has an innovative and effective approach to fighting crime. Under his leadership, the office has a 95% conviction rate for serious felonies. He has instituted drug diversion programs and expanded juvenile and youthful diversion programs throughout the county. He established a gun court session in Lynn which has eliminated the backlog of gun-related cases in Lynn. His office has developed numerous prevention programs and brochures on Internet safety, bullying, underage drinking, drugs, teen dating violence, domestic violence and elder abuse. His office has expanded community partnerships to address senior citizen safety and domestic violence. In addition, he has collaborated with the Anti-Defamation League to host school safety conferences to address bullying, cyber-bullying, hate crimes and civil rights.
Throughout his service as Essex District Attorney, his efforts to hold criminals accountable for their actions, to provide support and service to victims of crime and to enhance public safety have been acknowledged and recognized.
• In 2004, he received the "Fraud Fighter of the Year" award from the Association of Certified Fraud Examiners in recognition for his aggressive prosecution of perpetrators of auto insurance fraud in the city of Lawrence.
• In 2005, Governor Mitt Romney appointed District Attorney Blodgett to the state's Victim Witness and Assistance Board. He is still a member of the Board of the Massachusetts Office of Victim Assistance.
• In 2006, his "Choose to Refuse: A Heroin and OxyContin Prevention Education Program" won an Outstanding Achievement Award from the Executive Office of Public Safety and he was elected President of the Massachusetts District Attorneys Association.
• In 2007, he was recognized as a community partner by HAWC, a local domestic violence agency.
• In 2008, he and Attorney General Martha Coakley co-chaired the Governor's Anti-Crime Council's Urban Violence Committee.
• In 2009, Governor Deval Patrick signed into law a bill sponsored by District Attorney Blodgett increasing penalties for repeat domestic violence offenders.
• In 2010, District Attorney Blodgett was elected to the National District Attorneys Association Board of Directors. He was also chosen to chair the American Bar Association's Problems of the Elderly Committee which is part of their Criminal Justice Section.
• In 2012, he was elected to serve as a Vice President of the National District Attorneys Association.
Prior to taking office, District Attorney Blodgett spent 15 years in private practice as a partner in a Peabody law firm, and served as an assistant district attorney in Essex County. A member of both the Peabody High School Distinguished Career, and Athletic Hall of Fame, he received the Pride of Peabody Award from his hometown in 2004. District Attorney Blodgett is a 1976 graduate of Princeton University, where he was a three-time letterman for the baseball team. He earned his law degree from Suffolk University in 1983. District Attorney Blodgett lives in Peabody with his wife, Judy. They have three children, Jon, Ryan and Lauren, a daughter-in-law Mandy, and two grand-daughters, Sophia and Sydney.