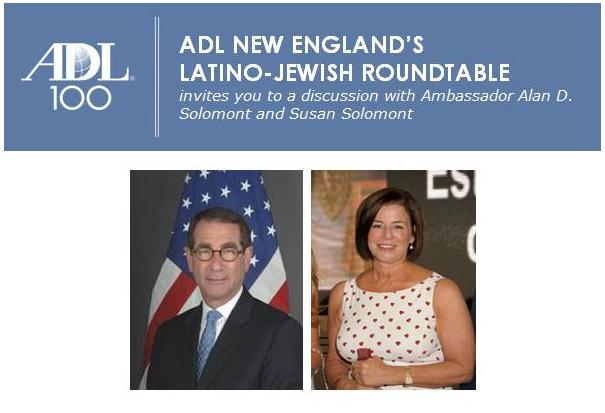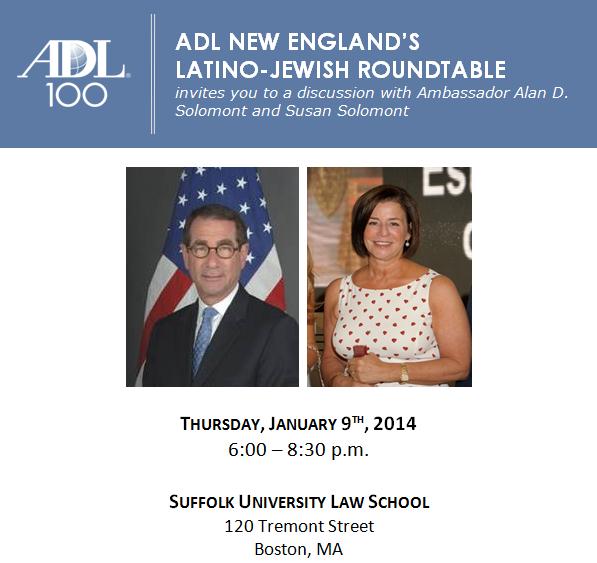 Nominated by President Obama in 2009, Alan D. Solomont served until July, 2013 as the United States Ambassador to Spain and Andorra. As the President's representative, Ambassador Solomont strengthened Spain's cooperation with the United States on matters of global security. He was a tireless advocate for American business in Spain, and he supported investment by Spanish companies in the United States. He and his wife Susan promoted the values of volunteering and citizen service throughout their host country. They will be speaking about their experiences in Spain both as representatives of the United States and as Jewish Americans with insights into the importance of positive relations between the Jewish and Hispanic communities throughout the world.
Space is limited, RSVP required to Kellen Pilsbury at kpilsbury@adl.org.
We look forward to seeing you there!
Sincerely,
Richard Glovsky and Jerry Villacres
Latino-Jewish Roundtable Co-Chairs